Facts & Figures
Curatorship
25 designers
Presented in Bogotá
2016
Architect: MVRDV
Graphic design: Irma Boom
Hola Holanda: Books to Bogotá


Is there an identifiable link between Dutch literature and Dutch design? Are the two disciplines demonstrably related? These were the central questions in the exhibition Holanda es literatura y diseño, which was held at the Feria del Libro de Bogotá in Colombia from 19 April – 2 May 2016.

As the guest of honour the Netherlands took centre stage at the annual public fair, with a pavilion measuring 3,000 m2. The Dutch embassy commissioned MVRDV for the design, asked Irma Boom to create the graphics, and appointed us the curators of the exhibition.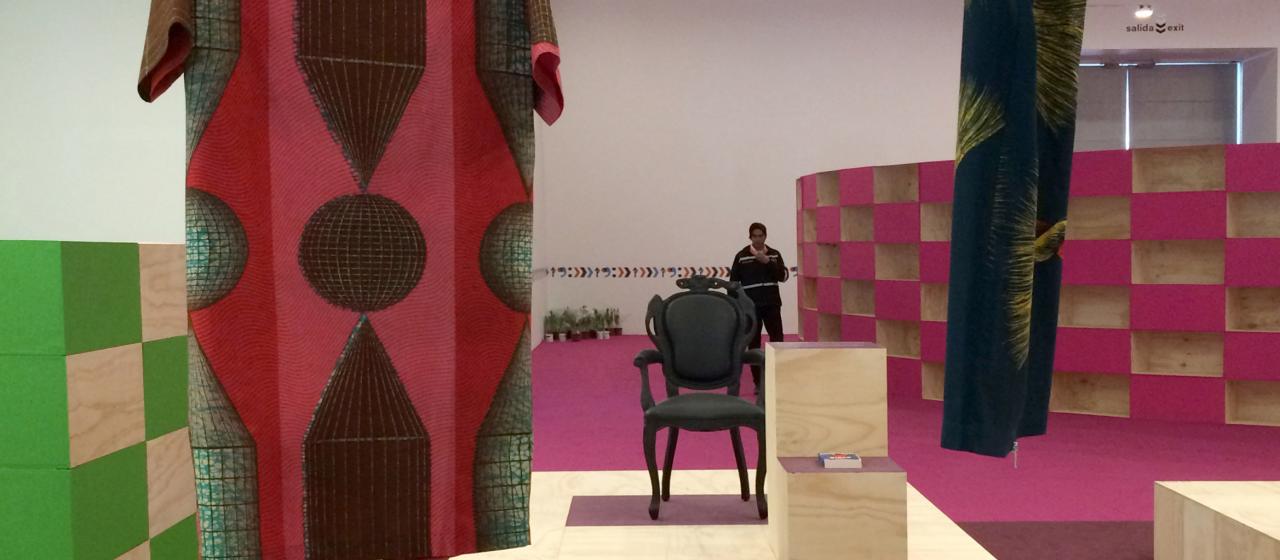 Holanda es literatura y diseño in Bogotá (Colombia)
We created a provocative encounter between language and object, presenting work by designers such as Studio Drift, Maarten Baas, Gerrit Rietveld, Studio Job, Jelle Mastenbroek and textile manufacturers Vlisco (and books by J. Bernlef, Arnon Grunberg, Gerard Reve, Connie Palmen, Adriaan van Dis and Hella Haasse).