Facts & Figures
Exhibition design
International collections
250 masterpieces
100 artists
24 museum halls
2700 m2
Ceramix: Ceramics on a pedestal


The exhibition Ceramix. Art and ceramics from Rodin to Schütte showcases the many ways in which more than a hundred artists have used ceramics over the years (starting from around 1900 until the present). With guest curators Camille Morineau and Lucia Pesapane, the Bonnefantenmuseum was able to bring more than 250 top pieces from museums and personal collections all over the world to Maastricht, including work by Matisse, Rodin, Picasso, Thomas Schütte and Ai Weiwei.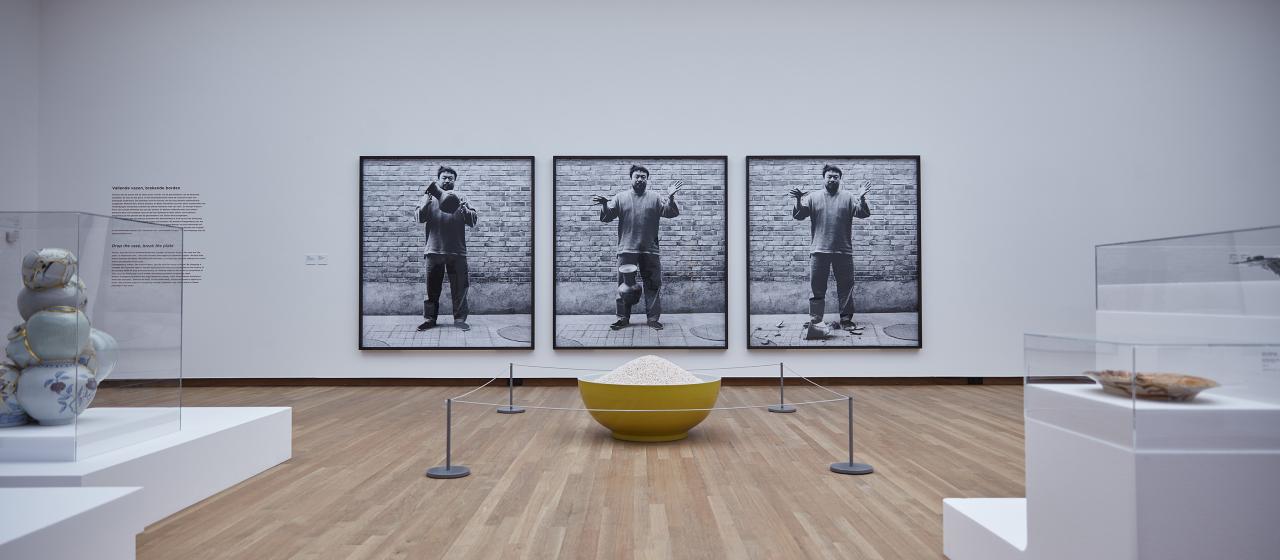 Ceramix in Bonnefantenmuseum | Photo: Jeroen van der Wielen

We were responsible for the layout of the exhibition. We invented and designed the pedestals the museum uses to present the pieces made by these Big Names, and decided to execute them in a material that would not be the most obvious choice: polystyrene. The foam is easy to work with and allowed us great freedom to create shapes. And it offers an exciting contrast with the fragile and valuable ceramics. After Maastricht, the exhibition will travel on to Maison Rouge in Paris and to Sèvres, cité de la céramique.
Ceramix in Bonnefantenmuseum | Photo: Jeroen van der Wielen