Facts & Figures
Exhibition design
Dutch installment of simultanious exhibition at Cooper Hewitt Design museum New York
62 international designs
duration opening 9 months
3 floors / 800 m2
NATURE
Cooper Hewitt Design triennial co-organized with Cube design museum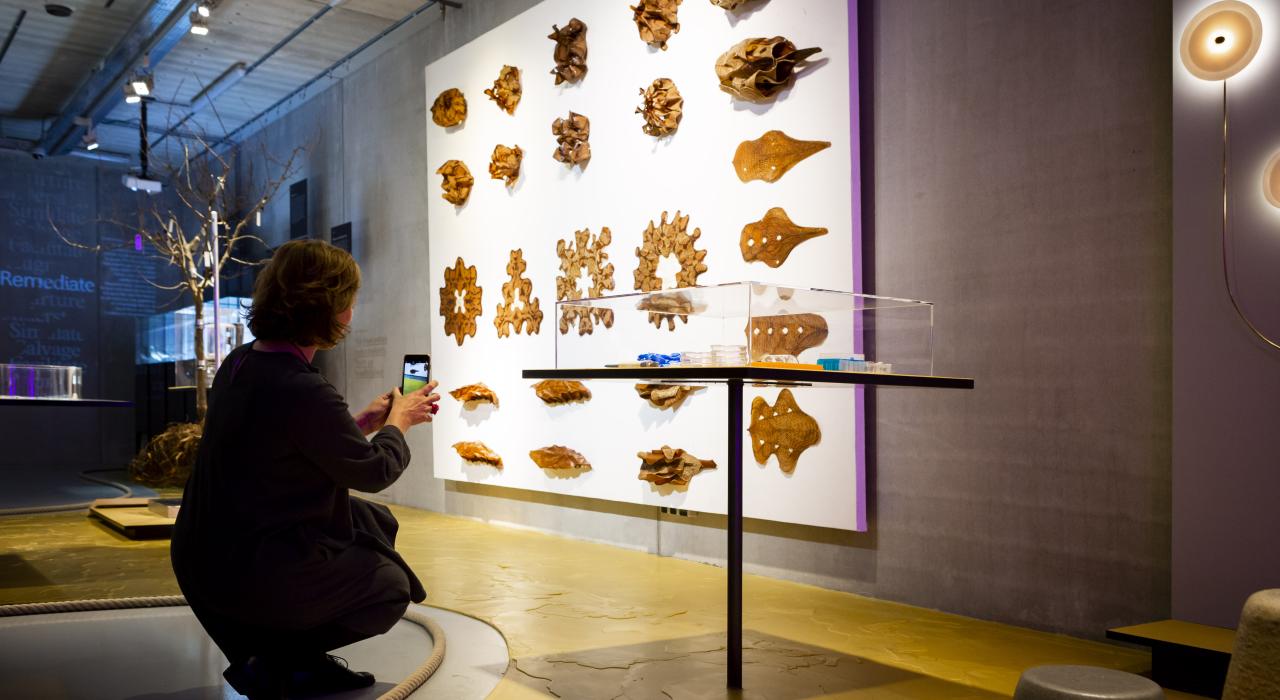 Circulair exhibition design
NATURE: Cube design museum & Cooper Hewitt design Triennial New York presents 62 groundbreaking works of international designers who take their inspiration from nature. In the designprocess there are scientists, engineers, activists, artists and philosophers involved.
Van Eijk & Van der Lubbe developed a circular exhibition design for Cube. An exhibition that makes as little liability as possible on our raw materials. The surfaces and bases on which the objects are exhibited are made of natural materials from local suppliers. After use in the exhibition, the materials are returned to the supplier for the production process. This means that virtually nothing is lost.

The exhibition themes – facilitate, augment, nurture, salvage, remediate, simulate, understand, reflect the strategies design teams employ in collaborating with nature. Work ranges from the speculative to the practical and represents new materials, technologies, objects, buildings, and much more. With design, we have the ability to become active agents to alter our relationship with our world.
The surface of every theme is made from different materials; beeswax, clay and pebbles from the river Maas are natural and raw materials directly from the nearby area. Recycled materials are the new raw materials of the future. Materials that are ready for their new productionprocess, for example the fluff from Desso (originating from used carpets) and aluminium scrap from Weelec in Maastricht.
Client: Cube Designmuseum in co-operation with Cooper Hewitt designmuseum
Photography: Ruud Balk
Year: 2019
Projectnumber: 18.005-CUB