Facts & Figures
Presentation at Dutch Design Week 2018 (DDW)
Circulair embassy
50 m2
10 days
GREENE
Presenting ABN AMRO's new interior design concept
During Dutch Design Week 2018, ABN AMRO presented its new interior design concept in the Circular Embassy. GREENE is the next step in ABN AMRO's circular journey. It is based on the concept of CIRCL, the circular pavilion in Amsterdam Zuidas.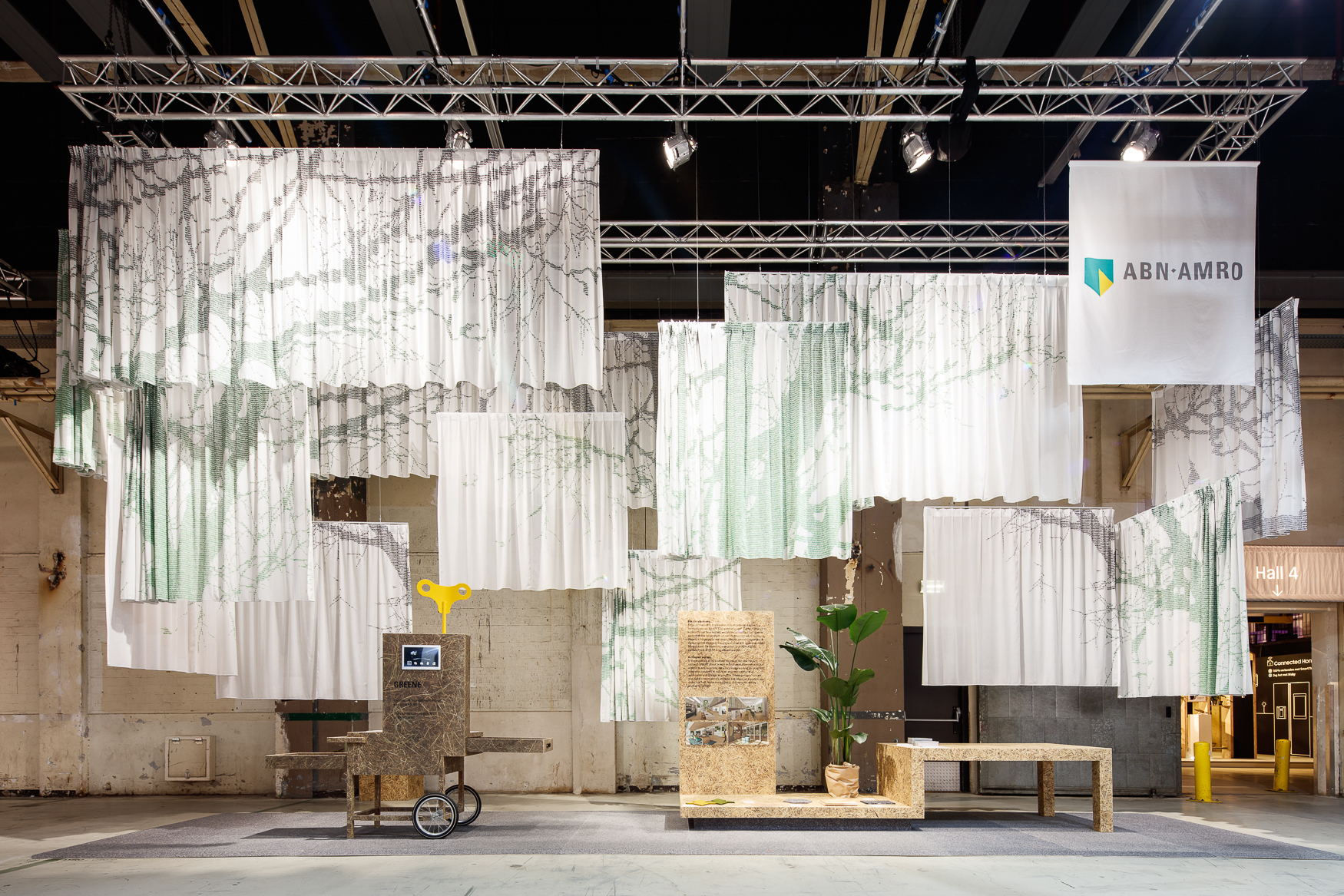 At the beginning of 2019, ABN AMRO will introduce this new GREENE concept, first of all in the Eindhoven office. We at Van Eijk & Van der Lubbe created the presentation of the new interior design concept for Dutch Design Week. We asked Huis Veendam BioLaminates to supply special materials such as floorboards made out of crushed mussel shells and plate material made out of grass.
We borrowed the 'ASCI' curtains designed by Nienke Sybrandy from the first office that will be renovated: Vestdijk in Eindhoven. After Dutch Design Week, we neatly hung them back of course. The large, yellow wing nut refers to the HOTSPOTS for which we select a number of young, talented designers to present their work every year. From now on, this really green HOTSPOT will go on tour. To tell the GREENE story all over the Netherlands.
photography: Hannie Verhoeven