Facts & Figures
Started in 2018
Client: NBTC Netherlands Board of Tourism & Conventions
ongoing
Design new tourism
DDW TV: Opportunities and challenges for new tourism
Van Eijk & Van der Lubbe contributed to the vision document 'Perspectief Bestemming Nederland 2030' developed by NBTC. Following this, the Inspiration Map of the Netherlands was designed.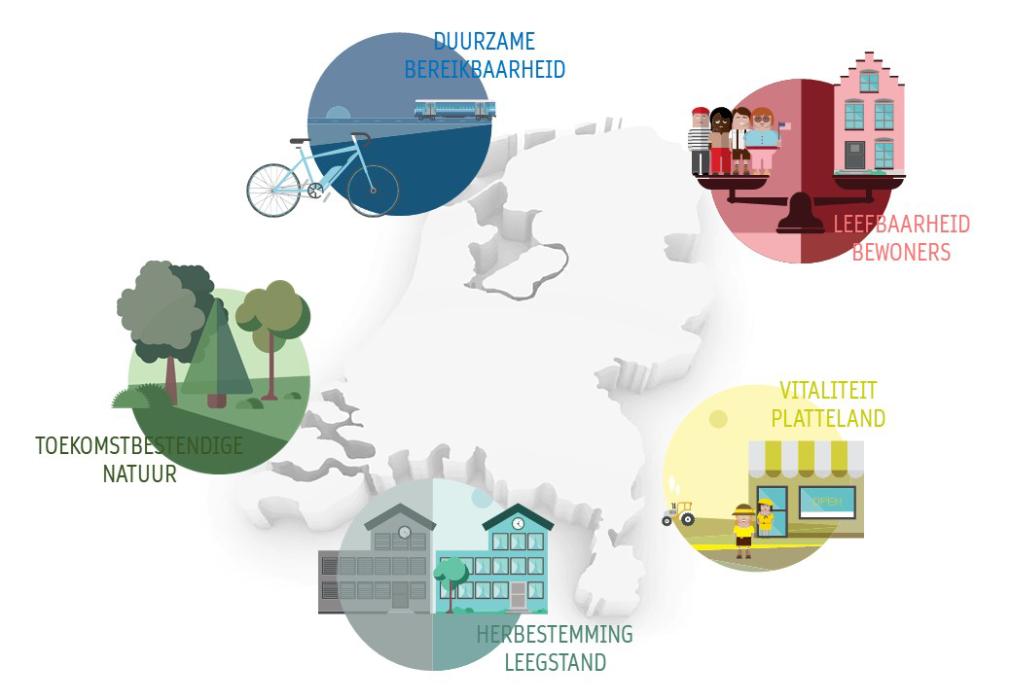 Developed from the principle of spreading tourism and allowing every Dutch citizen to benefit, the inspiration map looks at how tourism can be a means of tackling these challenges from 5 social challenges.
This inspiration map includes a different way of thinking. About 30 ideas for using tourism in a different way were presented to municipalities. This is the teaser shown during the Tourism Summit of September 28th 2020.
Led by Anouk van Eekelen (Director Destination Development at NBTC), during the Dutch Design Week 2020 in Eindhoven, Miriam van der Lubbe (Van Eijk & Van der Lubbe), Stef Driessen (Sector Banker Leisure at ABN AMRO) and Conrad van Tiggelen (Director Strategy & Branding at NBTC) discussed the opportunities and challenges for new tourism.
How can the design world contribute to the sustainable development of The Netherlands? From the investor point of view, they talked about feasibility, success and failure factors within destination development. The entire broadcast can be viewed in the video above.

Conrad van Tiggelen (team manager Strategy & Branding – NBTC), Stef Driessen (sector banker Leisure – ABN AMRO) and Miriam van der Lubbe (Van Eijk & Van der Lubbe)
This year, Van Eijk & Van der Lubbe, together with NBTC and ABN AMRO, hopes to be present again during the Dutch Design Week in Eindoven with a continuation to "Design new tourism". Do you have the ultimate plan how tourism can contribute to societal challenges? Send an email to: designthinking@holland.com