Sur Place
Exhibition design for Fortis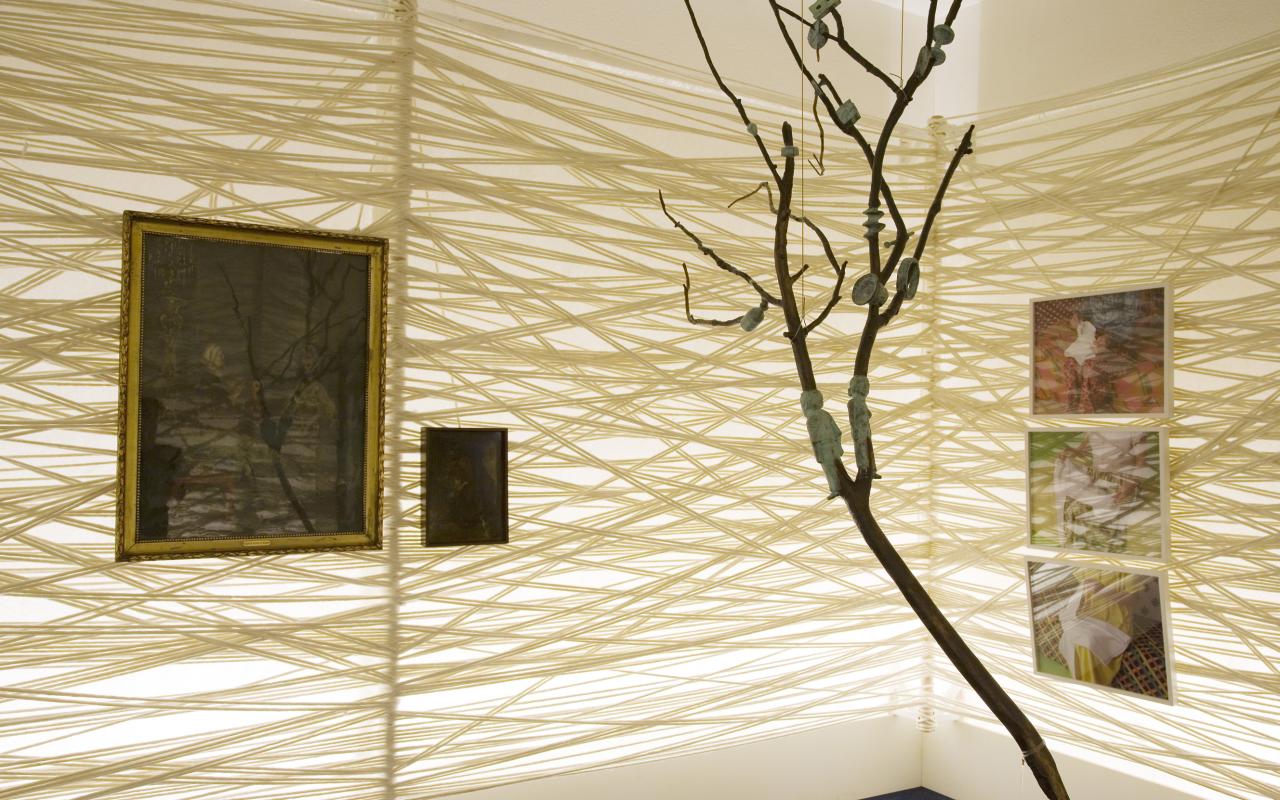 Before Fortis moved to the Zuidas business district, the company wanted to give its former Herengracht headquarters in Amsterdam a special farewell. The Sur Place exhibition transformed the building into a temporary museum: 37 empty offices were converted to display the bank's formidable art collection. The various themes per room were reflected both by the selected artworks as well as the interiors.
Still lifes of flowers gained an extra dimension by adding real bouquets, emphasising the transience of life. Every other day, the same vase of flowers was added without removing the previous one; the gradual wilting was a running commentary on the unfading beauty of the painted bouquet.
Meanwhile, in a grand room full of glassware, transparency and fragility were taken to extremes. The high windows of the canal house were 'brought inside' so to speak, with connecting glass displays featuring delicate glass that appeared to float. The floor was covered with glass pearls and the loud scrunching underfoot ensured that everyone automatically moved around the room with great care.
For the 'sanctuary' theme, thick woollen yarn was stretched across an entire room; 'transport' saw paintings circle the room slowly on a conveyor belt from a chicken slaughterhouse; and 'materialism' took the form of antique treasure chests balancing upon mountains of chocolate coins. A steady stream of new adventures presented themselves to Fortis staff as they explored their former office. The opening image said it all: a cyclist carefully finding his balance on a stationary bicycle was projected onto wall. In the middle was a door. 'Sur Place' offered a surprising experience of the status quo, in a specific place and time.
"beautiful sensory experience" - Menno Dieperink, Creative Director Philips Design
Client: Fortis
Curator: Liesbeth van Abbe
Year: 2007
Measurements: 38 rooms, 4000 m2
Production: Gielissen Interiors & Exhibitions
Project number: 07.017-036