SNELKOOKPAN
Van Eijk & Van der Lubbe offers a platform to talented young designers. Which is why we let them use the Snelkookpan, or pressure cooker space.
The former moveable space of the Stedelijk Museum (Amsterdam), is now serving as a studio and place to meet for designers at Strijp-S (Eindhoven). The Snelkookpan is fully furnished and contains everything you need to give your design career a boost. Set in an inspiring location, in the heart of the creative industry.

We are Van Eijk & Van der Lubbe.


This is the Snelkookpan.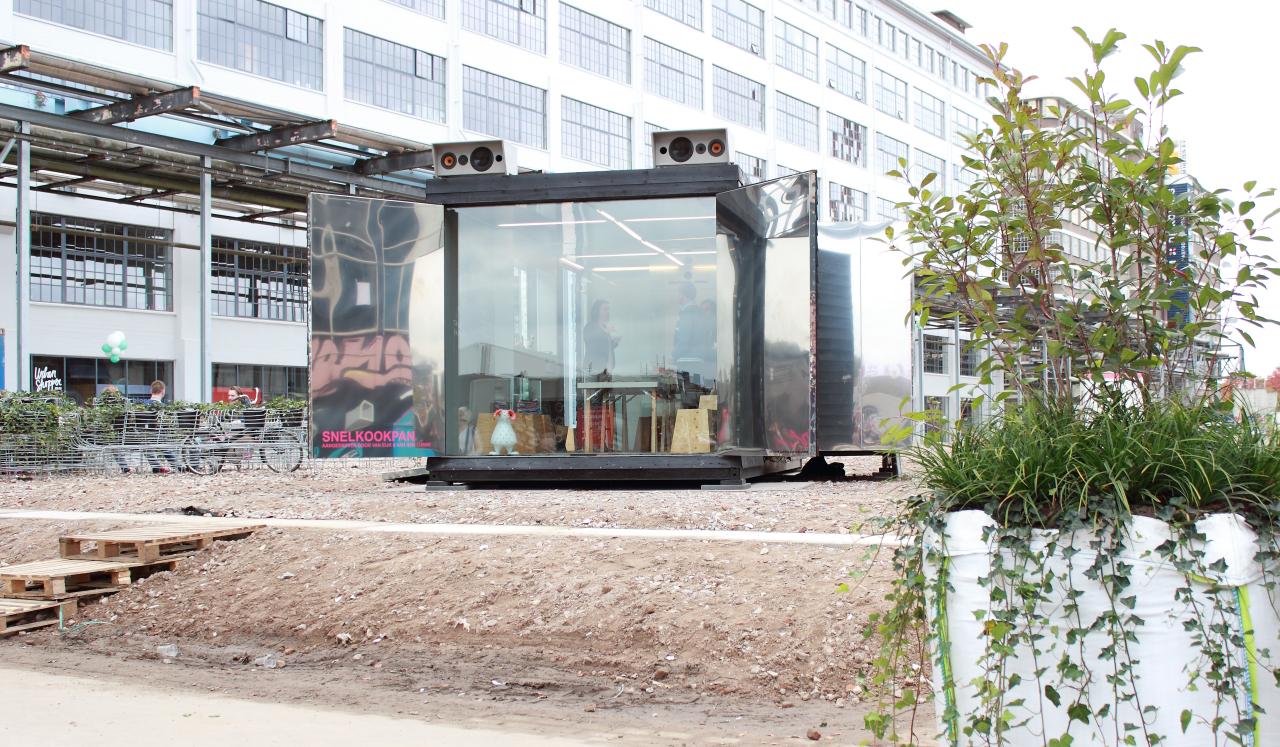 SNELKOOKPAN: LOCATION AND INSTALLATION AT STRIJP-S