Van Eijk & Van der Lubbe
De Raadstraat 28K
5666 EA Geldrop
The Netherlands
E-mail: info@vevdl.com
Telefoon: +31 (0)40-286 86 36
Van Eijk & Van der Lubbe
Mission
Van Eijk & Van der Lubbe uses design as a strategic tool for change towards a better living environment. Our designs and distinct, meaningful and visitable places do good.

Vision
Van Eijk & Van der Lubbe strives for a valuable physical living environment for all people.


UPP : United Power Plant
Our studio is a United Power Plant: with 25 years of experience, a solid network of professional creatives, producers and developers, we build the best teams for the most diverse tasks. We believe that collaborating with the best experts leads to the best solutions.
We build UPP's
---
Core values
We are optimistic and see opportunities. We have a flexible attitude and so are our designs.
Our ideas are strategic for the longer term, but at the same time realistic, feasible and achievable in the short term.
We are aware of the footprint we create with our designs. That is why we take responsibility by using materials with a minimal footprint, reusable materials or materials for which it has been determined in advance how they can be reprocessed in a responsible manner at a later stage.
To strive is to succeed
We strive for perfection all the time. We may never achieve it, but we'll go on striving anyhow.
Fussing is caring
We may come across as fussy and sometimes, we are. If we weren't, we wouldn't be taking our work seriously.

Talent is table salt
Stephen King put it this way: 'Talent is cheaper than table salt. What separates the talented individual from the successful one is a lot of hard work.' We agree with Stephen King.
Nothing is sacred
We see opportunities, not obstacles. We see options, not problems. Sacred cows? We'll be happy to redecorate the barn.
Fun is key
Having fun at what we do is vital for us. Which is why we like to try new things, why we'll often say no, and why we'll go all in when we do say yes.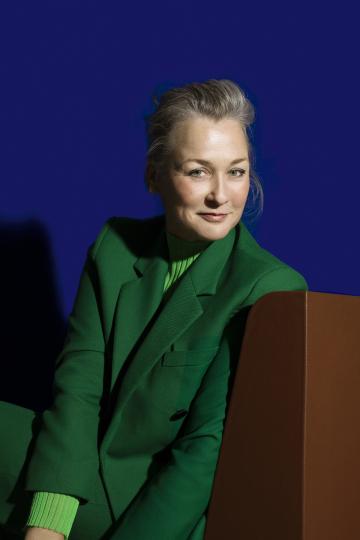 Miriam van der Lubbe
Designer and founder