Facts & figures
Temporary adjustments due to the Corona virus
In collaboration with Diederendirrix Architectuur & Stedenbouw
Temporary solution
Van Abbemuseum
A museum for everyone

Van Eijk & Van der Lubbe has been involved in developing a more accessible museum since 2015. Van Abbemuseum wants to be open on every front. Everyone should have the opportunity to come into contact with art. The museum is a public space. Van Eijk & Van der Lubbe therefore developed a plan together with Diederendirrix for an accessible museum without barriers. In which the relationship with art, the city and water is strengthened.
A new route to increase the interaction between the museum, visitors and residents of the city. The color spectrum connects the design on the inside and outside of the museum and celebrates an inclusive society.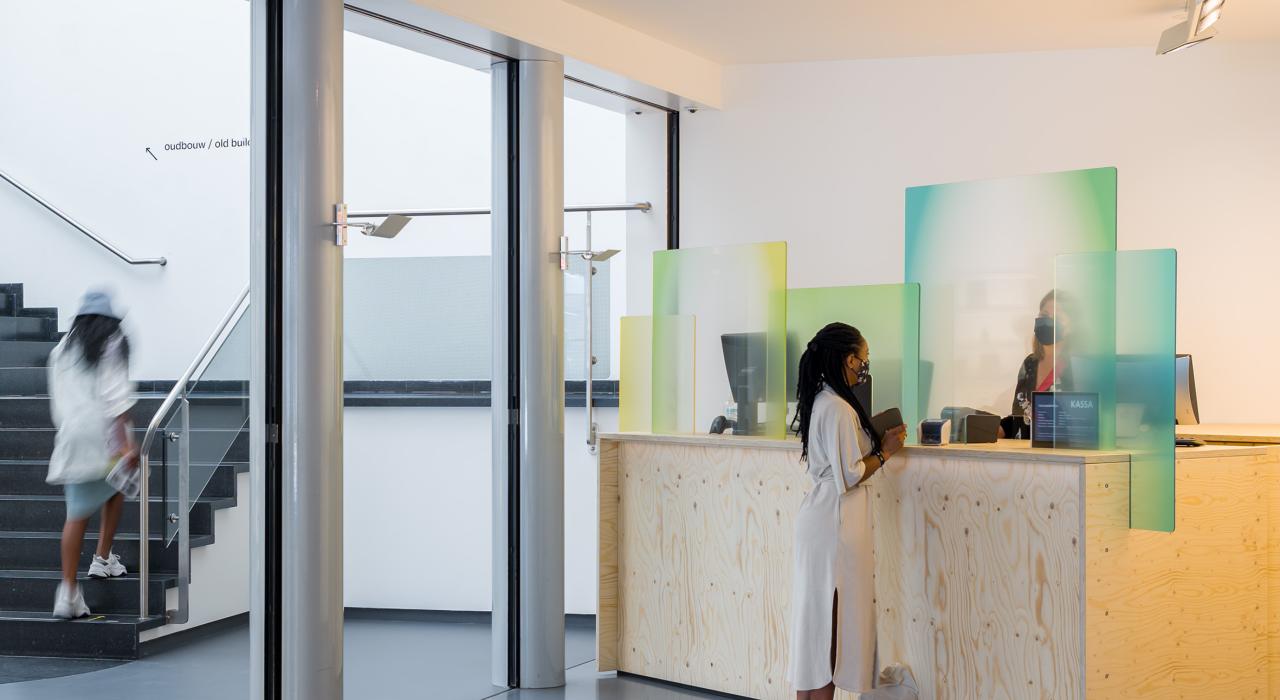 The design is a temporary intervention in the run-up to permanent changes. Due to the current measures regarding the Corona virus, the emphasis is now on adjustments for the safety and health of visitors and employees.
The design opens up a new route through a new entrance area with access to the museum across the water. Part of the new entrance on the Stratumsedijk side is access via the dock.
Photography: Joep Jacobs, Van Eijk & Van der Lubbe