Facts & Figures
Office interior
1200 m2
40 employees
Status: completed in 2018
graphic: Megawatt
ENTER.
A dynamic workplace for high tech professionals
ENTER. is a recruitment organisation for technology professionals in the Netherlands. People come first in an ever more digital world. That's the principle on which this new office design is based. Whereas designs can be timeless, high-tech certainly isn't. So hand in your outdated technology at the door!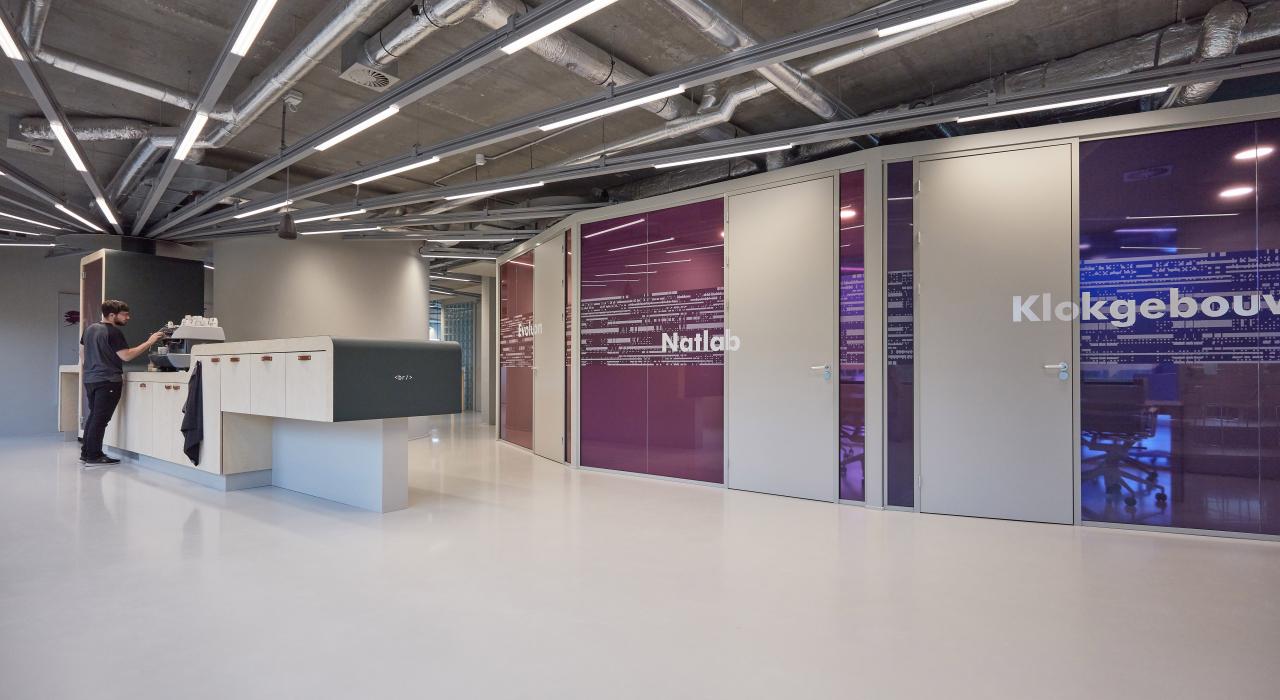 Gyro Gearloose as a source of inspiration.
Room to play and relax. Working hard and taking a break for a game of table football every now and then. Or have a go on the pinball machine to get a fresh perspective on your project. That's important for the employees of ENTER. Just like celebrating the moments you are proud of. At least twice a week so let's do the 'wave' on the stand.
The patch cabinet is important to high tech professionals. That's why it has been given centre stage in this design. The lighting plan is adjusted accordingly. Starting from a circle, long lines of light connect the various areas in the office, both physically and digitally.
When it comes to the new office design, ENTER. want it to show who they are: innovative, inspiring and open. Their 'what', 'why' and 'how' are reflected in the workplace design. This is where an international group of highly talented professionals work together as one family. They enjoy having lunch together, preferably all 40 of them at long tables. Better still: outside on the rooftop terrace – weather permitting.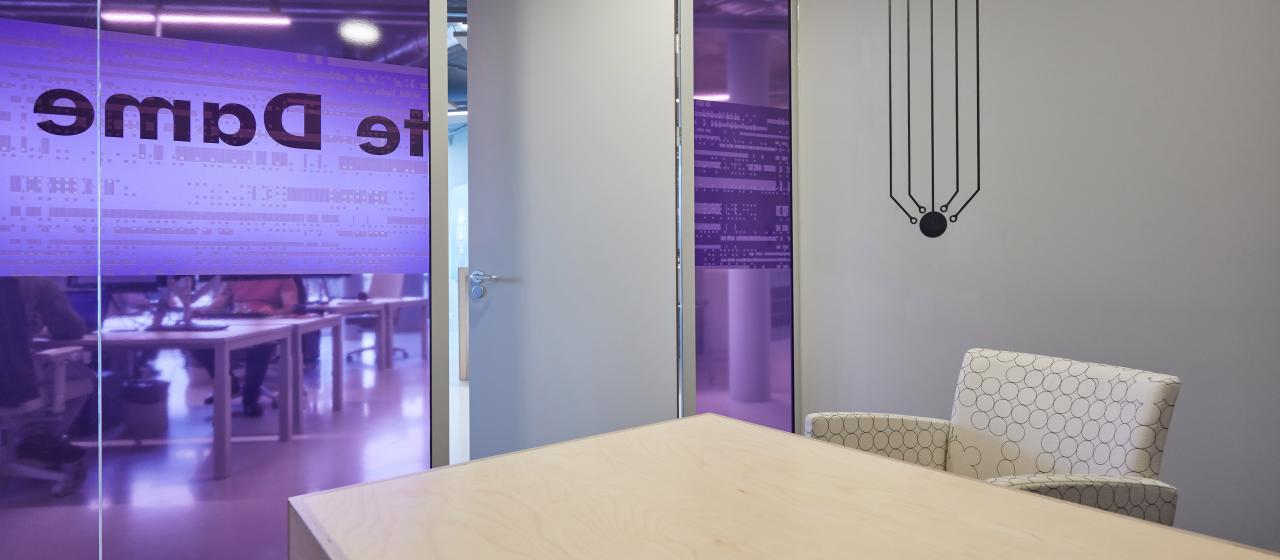 A place to meet
The interior has a neutral, grey and technical basis. It is a basis that simply must work well. In areas where employees are meeting up, wood has been used. Technological feats have been made visible in the details. For example, the dimmer switch is made with touch paint, so your body is the connection between two poles.

Photography: Jeroen van der Wielen