Through the looking glass
a stylish virus resistant work station voor Lensvelt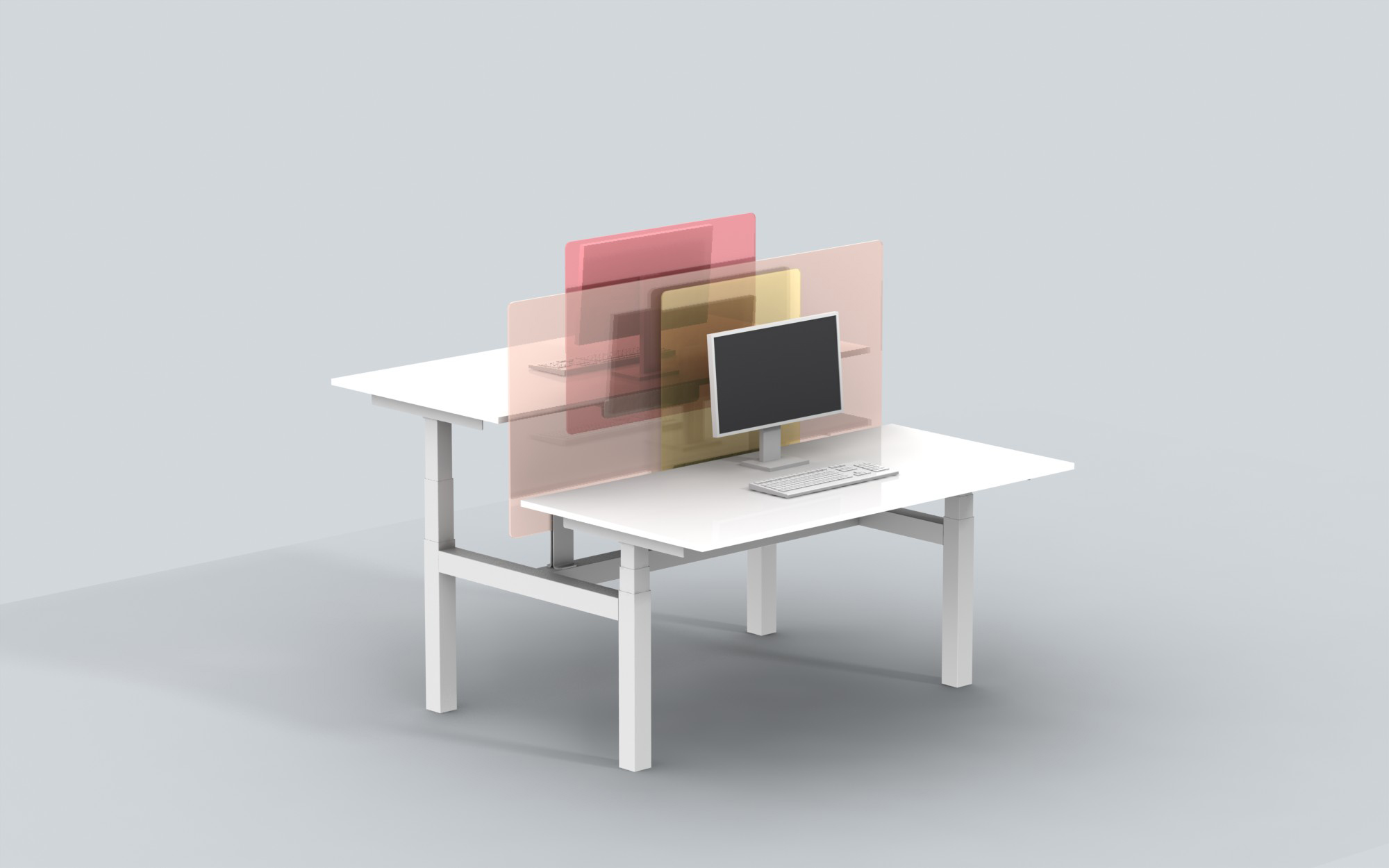 As a result of the national lockdown, due to Covid19 this particularly difficult time and unprecedented situation has completely altered the way we live our day-to-day lives. Have we perhaps taken a glimpse into the future of modern day work life? Dealing with new demands such as: face-masks, zoom meetings and a modern way of working, whether that means socially distancing at the office or isolated in the comfort of your own home.
In addition to other activities in idea development and innovative solutions large or small, we also regularly draw interiors for companies with 25 to 500 workplaces. So we often see how a workplace functions and how it is used. We believe in a functional workplace and everything has to be right. But also like a twist: big or small.
In recent weeks, we have seen a lot of ad hoc solutions that respond to the current and near future situation. This creates many unpleasant workplaces. Hard and clinical. By playing with color and layering, hygienic workplaces can be created from which the clinical does not drip and even form a pleasant addition to the existing office environment. Furniture with a soul.