Facts & Figures
Concert building

4 foyers
8 bars
Big concert hall for 1250 visitors
Small concert hall for 45 visitors
Carpet
Ceiling light
Backstage
Artist's dressing rooms
Green room
Product development
280 concerts yearly
160.000 visitors yearly
6000 m2
Redesign Muziekgebouw Eindhoven
Total concept for Muziekgebouw restyle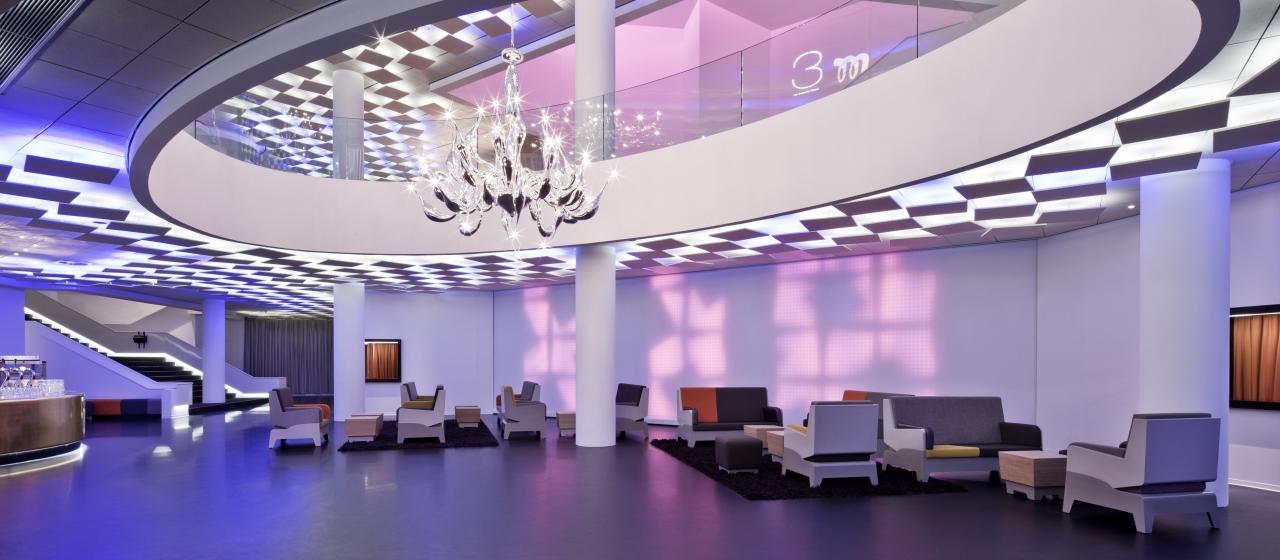 Muziekgebouw Eindhoven was in need of a serious facelift. Van Eijk & Van der Lubbe not only took care of the physical renovation, but also the complete visitor experience from the moment upon buying a ticket. The facade, furniture, tableware, routing, lighting plan and decor; all were specially designed for this innovative cultural hotspot in the heart of Eindhoven.
Music pervades the building, from top to bottom. That is already apparent from the outside: the closed brick facade makes way for an inviting, gently sloping glass pane revealing music lovers drinking coffee and listening to music in comfortable audio chairs. Special product design adds to the musical experience. The furniture is made of wood, copper and gold, echoing the music instruments themselves. Even the tiniest detail has been considered. The coffee cups used during intermission are part of a unique crockery set. The pattern resembles a stylised flower, but a closer look shows that the pattern is made up of a wide range of instruments.
The bigger picture has also been taken into account, with monumental furniture that defines the larger spaces, a 3D-ceiling covered with felt squares, and an ambient wall by the entrance that reacts to passers-by with 36,000 LED lights subtly leading the way. The higher you go inside the building, the lighter and airier the surroundings. Intimacy alternates with open spaces as the design is carefully tailored to the different moments of a special night out.
"a unique experience" - Wim Vringer, Director Muziekgebouw Eindhoven
Parts of the interior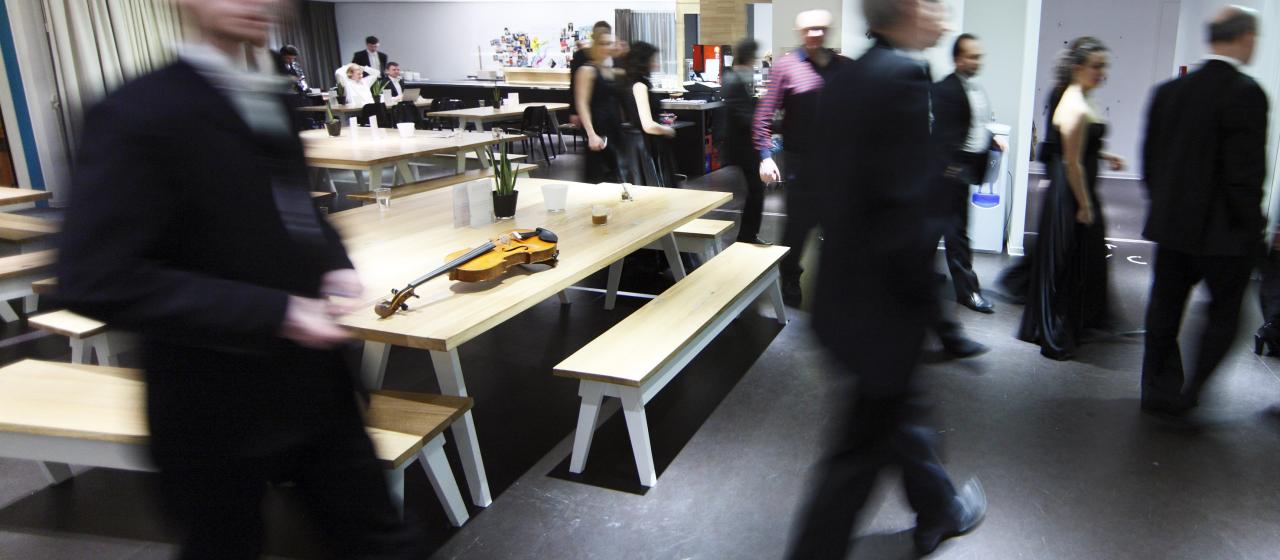 Floor plans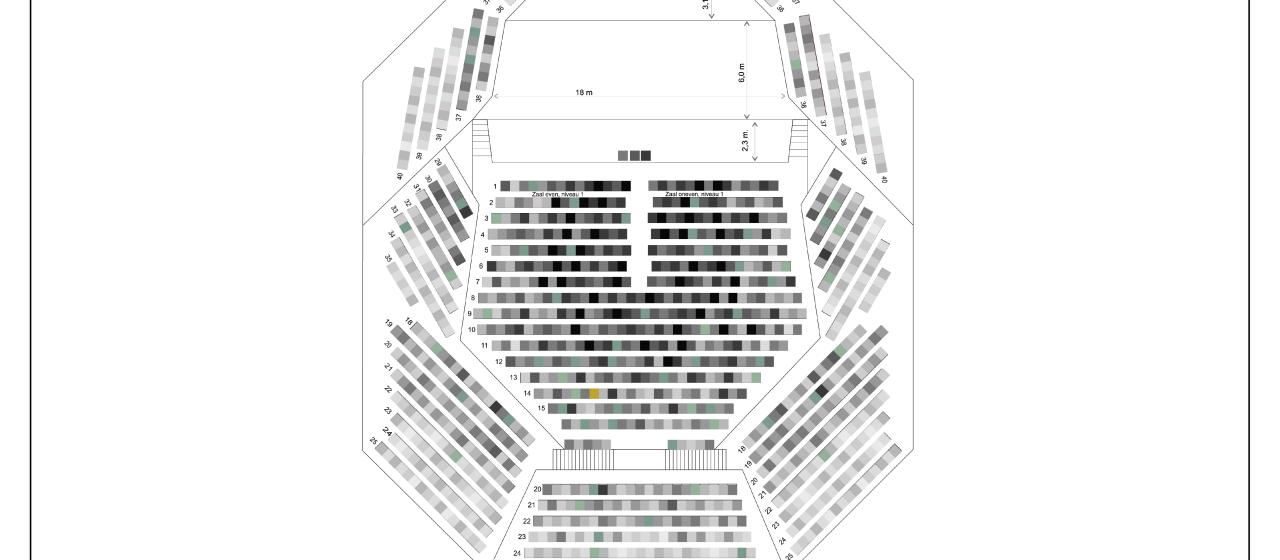 Year: 2010
Architect original building: Van Aken Architecten
In collaboration with: project team
Project number: 10.001-004-FPH
On sale via USUALS