Facts & Figures
Exhibition design
Explanation of the collection
Highlights of the collection
45 m2
2015
Architect: Bierman Henket
SM-'S: Walk around for an in-depth experience


The permanent collection of the Stedelijk Museum 's-Hertogenbosch (SM-'S) is presented in a room that measures a whopping 700 square meters. An embarrassment of riches, because, how do you make sure visitors aren't overwhelmed the instant they enter a treasure chamber this size? And how do you optimise their museum experience?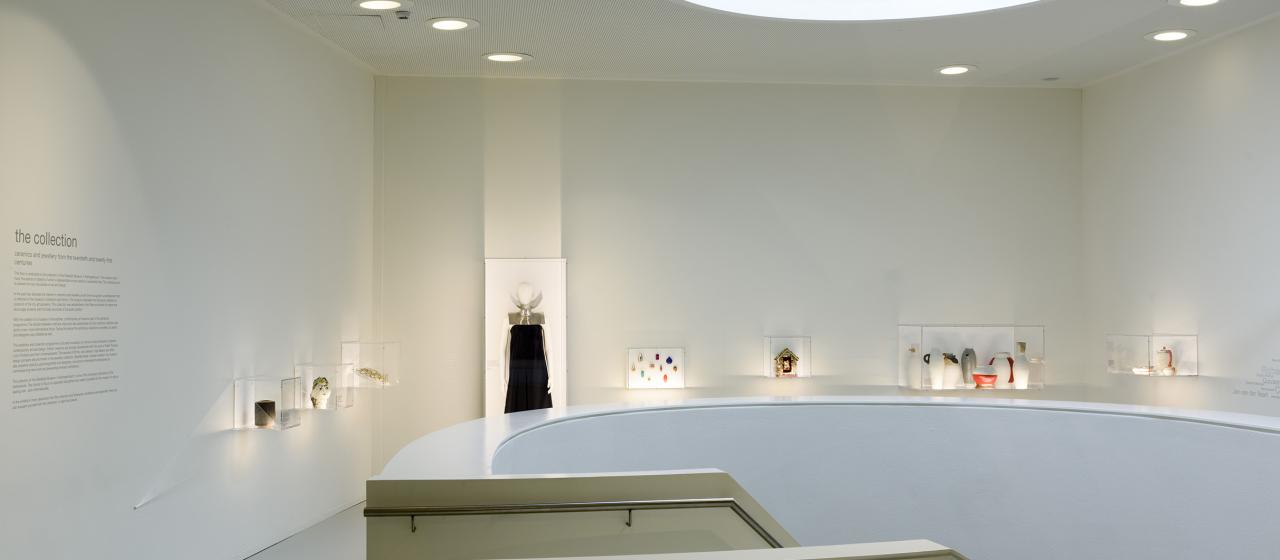 Omloopruimte in Stedelijk Museum 's-Hertogenbosch © Peter Cox

It was a challenge we were keen to accept - and we have come up with a solution. After having developed a modular presentation system for the permanent collection and having placed a tunnel inside the design by Bierman Henket architects, we created the interior for the 'anteroom' in 2015. This space, called the Omloopruimte, offers visitors some perspective on the collection and prepares them for what they are about to see. We stretched lines to reveal connections, explained the details in a word cloud and created room for publications. A museum visit with prior knowledge, so to speak, custom-made for one of the leading cultural institutions in the region.
Omloopruime in Stedelijk Museum 's-Hertogenbosch © Peter Cox